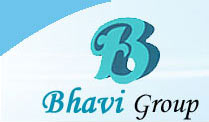 Being an
ISO-9001:2008 QMS
certified company, we stringently conform to manufacturing norms and quality standards stipulated by international bodies. Under our quality system based on
FDA
and
GMP
tenets, quality-test is performed for ensuring our products to match with global benchmark. Consequently, we are deemed as an eminent name for optimum quality of products, on-time delivery and cost-efficiency.
According to clients' specifications, products are delivered under Private Labels and bespoke packing such as Jars, Tubes, Sachets, Cartons, Bottles and Pouch Packs, etc. We have exported over 200 private label personal care product assortments to about 25 countries across the world. We year after year come up with new products for extending our global business base.
Bhavi Group is marked down as one of the noted private label manufacturers & exporters of a following array of personal care products:
Toothpaste (Oral Care): Several types of toothpaste, gel, fluoride toothpaste, non-fluoride toothpaste, private label toothpaste, whitening toothpaste, sparkling texture toothpaste, multicolor toothpaste, gel toothpaste formulations, etc.& mouthwash products.
Skin Care: Several types of skin & shaving & skin creams, lotions, gels, body & facial wash products.
Hair Care: Several types of shampoos, conditioners, hair gels, creams & oils.
Baby Care: Baby oils, lotions, bubble bath & shampoos.
Ethnic Care: Several types of relaxers, pomades, skin creams, lotions for ethnic population.
Travel Kits & Combo Packs: Display packs of multiple oral care, personal care products & outsourced accessories.
Production Competence

We have developed manufacturing plant, stretched over 60000 sq. feet, located at suburban area of Ahmadabad, Gujrat. It comprises sophisticated and streamlined production & storage facilities, complying with GMP norms, which are operated under the guidance of senior pharmacists in strictly controlled environment. Our well equipped R&D Lab is tended to devising processing and quality control procedures as well as bringing about innovation and excellence in formulation. In addition, we own modern packaging arrangement, integrated with leading-edge packing and filling technology, allows us to offer the products in custom-packaging.

We are capable of manufacturing in following volumes:

Over all production 20000 MT per annum in form of Paste, Cream, Liquid

100 million Tubes / Jars per annum
80 million Sachets per annum
20 Million Bottles per annum
5 million Blister-Packs per annum

Quality Compliance

Accredited with ISO 9001:2008 by DNV Certifications B.V., The Netherlands, we lay immense emphasis on quality control and optimization meanwhile pursuing innovative quality management framework. Quality test, starting from ingredients procurement, is performed by a team of experienced pharmacists who are accountable to minutely inspect the entire production process in order to ensure that the final products suffice highest quality standards and meet the expectation of consumers. The entire system of quality management is at times reviewed, enhanced & audited by internal as well as by independent auditors.

Research & Development

In order to notch up the objective of complete customer satisfaction and make a leading position in the global market, we are committed to Customization, Optimization & Excellence.

Owing to our profound expertise in private label manufacturing and advanced resources, we satisfactorily fulfill consumers' requirement with internationally acclaimed product array. Our R&D department empowers us to translate the research into the final formulations, besides making sure of optimal quality at market leading prices. Thereby, we have been considered to be a prominent manufacturer and hold distinctive edge over other global competitors.