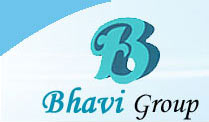 Best mouthwash products and face wash products are the specialty of Bhavi Group, which is a trusted manufacturer and exporter in this field. For a fresh start to day, our antiseptic, rinse and oral care products are the best option. Everyone needs extra mouth protection apart from toothpaste and toothbrush; here our mouthwash products are a clean winner. Our face wash products for men & women, oily skin & dry skin are deemed as the best face cleaners in the market. The facial cleanser are offered in attractive packaging, which is done with automated machinery installed in our unit.



Business Type

Manufacturer , Exporter

Primary Competitive Advantages

ISO-9001:2008 certified by D.N.V., the Netherlands
Most consistent & world class quality at most reasonable price
Wide range of toothpaste & personal care formulations
World class & wide range of packaging options (tube, cartons, sachets, jars, bottles, blister packing etc.)
Huge installed production capacities
Best lead times with on time shipments
Best flexibility for small & large runs
Privately held group, that reacts to customers' needs much faster
More than 25 years of manufacturing experience
Unmatched manufacturing infrastructure & huge warehousing facilities
FDA licensed factory following best GMP norms
Full fledged R&D lab for new formulation/product developments
Developed more than 200 finished private brand variants and exported it to more than 25 countries worldwide




No of Staff

100

Year of Establishment

1992

Export Markets

More than 25 countries worldwide including USA, UK, Australia, New Zealand, many Latin & Central American, European, African & Asian countries

Product Range

Toothpaste (Oral Care): Several types of toothpaste, gel & mouthwash products, limited toothbrush range.
Skin Care: Several types of skin & shaving & skin creams, lotions, gels, body & face wash products.
Hair Care: Several types of shampoos, conditioners, hair gels, creams & oils.
Baby Care: Baby oils, lotions, diaper rash creams, bubble bath & shampoos.
Ethnic Care: Several types of relaxers, pommades, skin creams, lotions for ethnic population.
Travel Kits & Combo Packs: Display packs of multiple oral care, personal care products & outsourced accessories

Certifications/Recognitions Received

ISO-9001:2008 by D.N.V. Certification B.V., The NETHERLANDS
ISO-9002:1994 by D.N.V. Certification B.V., The NETHERLANDS
Star One EXPORT HOUSE status by the Government of India
CHEMEXCIL- First Export Award Winner (2004-05)
CNBC- International Trade Awards- amongst Top 3 Nominees (2006-07)

Installed Capacities

Paste, Cream, Liquid - Base Manufacturing:

20000 MT per annum

Tube - Jar Filling & Packing:

100 million tubes/jars per annum


Sachet Filling & Packing:

80 million sachets per annum


Bottle Filling & Packing:

20 million bottles per annum


Blister Packaging:

5 million blister-packs per annum


Tooth Brush Manufacturing:

5 million brushes per annum (for captive use only)

Memberships/Licences/Listing

PRIVATE LABEL MANUFACTURERS ASSOCIATION (THE NETHERLANDS)
CHEMEXCIL (INDIA)
FDA (INDIA)
FDA listings with many countries worldwide including US-FDA, NEW ZEALAND-MEDSAFE, NIGERIAN-NAFDAC, VENEZUELA-FDA & MANY MORE

DUNS Number

86-221-8547

Credit Rated

Good

FDA Licence Number

GUJ/COS/GC-658

Import-Export Code

0393007570

RBI Code Number

BB 003047

IT PAN

AAACB0678C

Excise Registration Number

AAACB0678C XM 001

GST-TIN/STATE VAT

24060101348

CST-TIN/CENTRAL VAT

24560101348.